How Does it Work?
How Does it Work?
We are a meal plans/catering business. We also sell bulk items such as veggie burgers that can be frozen.
We sell a wide variety of fresh, healthy vegan items made from scratch that you can take with you on the go or eat in the comfort of your home.
In order to pick up on Sundays, prepay and order by Thursday of each week.
In order to pick up on Wednesdays, prepay and order by Monday of each week.
Click on our products tab and make your selection(s). Email orders to twovegansistas@gmail.com or call in to 1-800-984-0379.
We are not a sit down restaurant. There are a number of awesome sit down restaurants in Memphis that offer vegan items. However, we offer fresh, home made vegan items using the highest quality ingredients that you can enjoy in your day to day life, at your party, special event, at work, etc.
We feature the widest variety of homemade vegan foods in the state of Tennessee.
It is our mission to make healthy eating easy and fun.
Buying products from Vegan Sistas Meal Preps & More gives you the opportunity to have healthy vegan food at your fingertips- saving you time and money- and helping to preserve your health!
Call 1-800-984-0379 for more information about deliveries!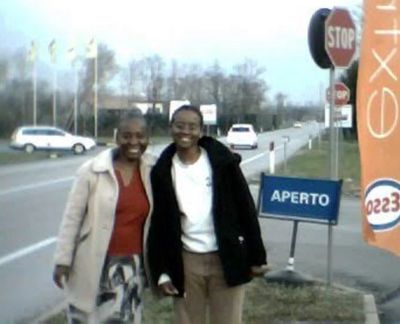 Bretta and Belinda King